NEWSLETTERS of the American Czechoslovak Landmarks Trust Society
ISSUE YEAR MAIN TOPICS CLICK PHOTO & VIEW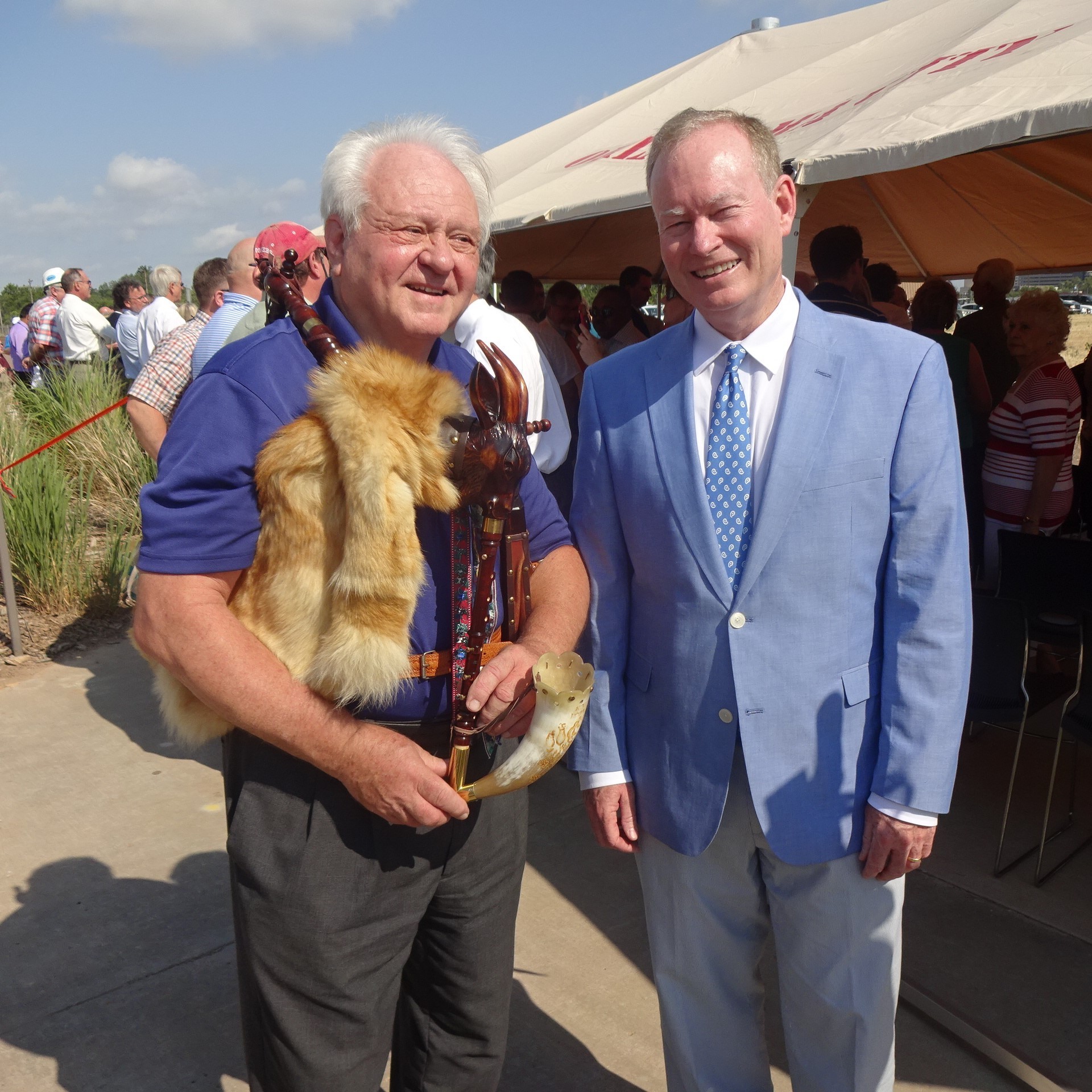 VOLUME IV No 1 Spring 2020 WORLD WAR II HEROES of our
Czechoslovak Communities: Focus On
Admiral Marc Mitcher,Hillsburo, WI, and OK
Vice Admiral Apollo Souček of Medford, OK
SCISSORTAIL PARK, OKC, GRAND OPENING
with Czech Symphonic Concert
A MOBILE MARIONETTE THEATRE tagging a
Czechoslovak Food Truck
Country & Western Open-Air Concerts and
Polka & Square Dance Factory?
Helpful Guidance from City Government –
Visit From Robbie Kienzle, EDFP, AICP, and
Susan Owen Atkinson, AICP
Growing World of CRAFT BEER
Maybe A New Avenue To Fulfill Our Mission
VOLUME III No 1 Spring 2019 The AUTHENTIC MEDIEVAL BEER HALL
Changing Scenery around LODGE LASKA,
the Czech Hall of Oklahona City
MOVING A CZECH HALL DOWN the HIGHWAY
– Anything Is Possible In Kansas
Řád Česti Vlastenci in Jennings, Kansas
(The Order of Czech Patriots)
JENNINGS KANSAS Czech Memorial Museum
TRAGEDY STRIKES HISTORIC Oklahoma City
` Arson of the Orndale Mansion of 1895
US MAP showing Our growing LANDMARKS
TWO OLD GOATS from Historic 1890s OKC
Josef Ambroz and Josef Kyzivat
TRUSTEES MEETING in COLORADO SPRINGS
VOLUME II No 2 Fall 2018 The Beer Garden Tradition
Where Are We Today? And Where Can We Go?
Preparing the ProtoType
Life In the Traditional Czechoslovak Beer Garden
Visual History of America's Historic Beer Gardens
Some Beer Hall & Garden Masterpieces
A Beer Garden with Slavonic Menu = Heaven
Keeping Our Focus On the Mission
VOLUME II No 1 Spring 2018 Accomplishments of Our First
Incorporated Year
Our WEBSITE - An Exciting Tool
Preparing for the PROTOTYPE –
Future Candidates
The 9,000 LEGACIES of MELVIN D. BRUNTZEL
Kansas Speaking Tour and Landmarks -
The Česka Narodni Síň of Cuba Kansas
The Lojka Monument to Czech Immigrants
VYŠEHRAD - In Prague and In Kansas
ZČBJ Síň Čis 203
1897 Novy Tabor Hall at Munden, Kansas
19xx Trocknov Hall by Caldwell, Kansas
19xx Sokol Hall by Caldwell, Kansas
Recognition of Our Wonderful Volunteers
VOLUME I No 2 Fall 2017 JUNE 29, 2017 GROUND BREAKING Ceremonies With CZECH BAGPIPES playing
The AREA of the Cultural Center:
Scissortail Park
2016 LEADERSHIP BUILDING
Meeting in Europe
To Attract and Benefit AREA Property Owners
AREA PHOTOS of the Oklahoma City Project

VOLUME I No 1 Spring 2017 Dreams To Reality – Incorporation of the Society
Our TRUSTEES from Czechia, Slovakia and USA
Building ENDOWMENT and GRANT FUNDING
The Oklahoma City Cultural Center Project
2015 PRESENTATION: City Planning Department
A Starting point: the OKC Cultural Center Plan
The Franchise Option . . Model for National System?
LAURA AMBROSE: (b 1890) Czechoslovak-Amer
VOLUME IV No 2 Fall 2020 OUR MEDIEVAL HERITAGE IS COMING TO TOWN
KAREL IV, Holy Roman Emperor, Princess Anne
of Bohemia, Owain Glendwr, Prince of Wales, the friendly DRAGON of BECHOV CASTLE, SLOVAKIA will all arrive in your town with the KIDS EDUCATIONAL MEDIEVAL FAIRE !
SAVING OUR AMERICAN HERITAGE and the work of our public charity
PROGRAMS of the American Czechoslovak
Landmarks Trust:
-Educational Travel & Speaking Tours Program
-Children's Traveling Educational Medieval
Faire
-American Czechoslovak Cultural Centers
Development program
-Cultural Centers Folk Dance program
-American Czechoslovak Event Centers
ABOUT GOOD QUEEN ANNE, Princess of
Bohemia and Queen of England
KAREL IV, King of Bohemia and
Holy Roman Emperor
HISTORIC CHARACTERS, Medieval Roles
and OUR EDUCATION
OUR GROWING GALLERY of HISTORIC
LANDMARKS



VOLUME V No 1 Fall 2021 SLOVANIC LANDMARKS TOUR ACROSS AMERICA 2021
A FIVE THOUSAND MILE SLOVANIC LANDMARKS SEARCH
CASIMR PULASKI American Freedom Fighter and

Father of the American Cavalry
BREWERY TOUR in EUROPE - Set for May REGISTER NOW
(an Annual Event)
LODGE LASKA Update - Oklahoma City Czech Hall

BREWERS and BREWERIES WE HAVE VISITED - Across
America and Europe
LANDMARKS CARETAKERS - OUR HEROES

From Michigan to Texas and Beyond
TRADITION CARRIES ON IN BANNISTER MICHIGAN
contribution by Emily Palova
A CRITICAL SUMMARY of WHAT ALES US